In an increasingly complex working world simple processes can be performed by machines, numerous data sources and cross-functional targets such as sustainability and efficiency need to be considered. This leads to increasing demands on employees – a challenge also engineers are facing.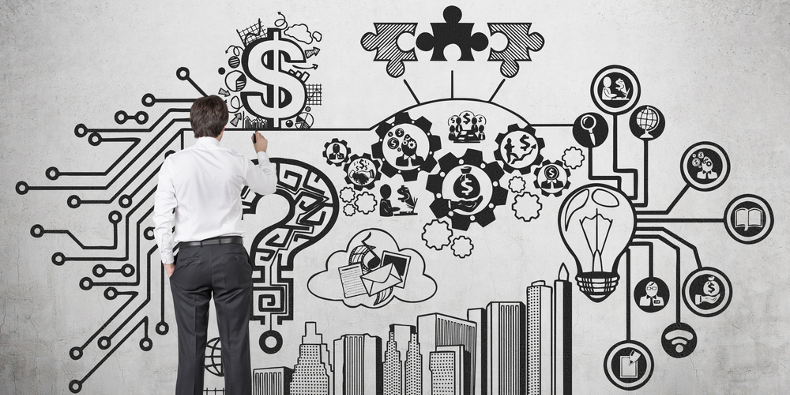 It is not said that each and every workplace is going to be more complex, more demanding – and therefore – more difficult. The WEF describes it as follows:
"(...) it is anticipated that complex problem solving skills will become somewhat less important in industries that are heavily technical today – such as Basic and Infrastructure and Energy – in which technology may automate and take on a bigger part of these complex tasks going forward."
Thus, technologies, automation and high performance software result in a more complex operation of machines, but at the same time these innovations help to find answers and to free capacities for other tasks. For example for solving larger challenges such as sustainability and energy efficiency.
Soft skill for sustainability and efficiency
Such comprehensive tasks can only be solved with good teamwork. This is mainly built on good communication skills. However, equally important is the ability to identify the root of complex faults or inefficient aspects in the development phase and to create strategies to find a solution.
This may be best illustrated with Maintenance as an example:
In order for you to have durable and constant efficiently running machines good maintenance is required on your end. But what does "good" mean? And how do you know when "good" has been achieved? Objectives and key performance indicators provide answers. Good targets in this context are realistic, achievable, specific and defined in regard to time – to define such values abstract thinking is as important as practical know-how. A good objective would be:
We want to reduce our energy consumption by 10 percent within one year.
Did you manage to define a good objective, the real "work" begins: How is this possible? This is where your and your fellow engineers' problem solving skills are needed.
Flexibility in thinking, competence in dealing with data
A method for solving problems is for example the root cause analysis – explained in detail in the fall edition 2016 of the IDC Industrial Review – where causes of a problem are analyzed further until the root is identified. Just an example with respect to sustainable maintenance and repair:
Q: Why is my machine not running smoothly?
A: Because the backlash has increased.
Q: Why has the backlash increased?
A: Due to an aging process of the elastic elements which occurred.
Q: Why did the aging process of the elastic elements occur?
A: Because the maintenance interval was exceeded.
Q: Why was the maintenance interval exceeded?
A: Because no indicator for changing the elements was recognized.
This example shows how helpful it is to visualize causes and effects in order to find the best solutions and measures to take. Again, technologies can be valuable: sensors, dynamic work plans and maintenance logbooks with analysis software make it easy to identify weaknesses in the system and to initiate concrete corrective measures.
To use technologies in an efficient way, it is necessary to think in and work with data. If you want to find out more about this, we can highly recommend the paper of the Institute for the Future for the University of Phoenix.